peptide-cell-membrane.jpg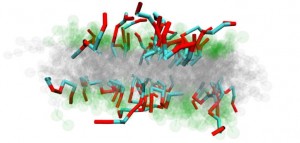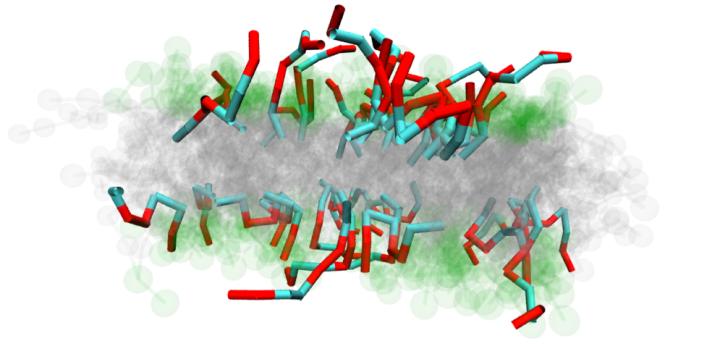 Related posts:
Influence of Acyl Chain Saturation on the Membrane-Binding Activity of a Short Antimicrobial Peptide ACS Omega, 2(11) 7482–7492 (2017) Daniela Ciumac, Richard A. Campbell, Luke A. Clifton, Hai Xu∥ , Giovanna Fragneto, and Jian R. Lu Different bacterial types and their living environments can lead to different saturations in the chains of their membrane lipids. Such structural differences may influence the efficacy of antibiotics that target bacterial membranes. In this work, [...]...
ESR11-F: Delivery of molecular payloads through primary human cell membrane In-vitro experiments on living cells, toxicology studies Contact Andre Dias Objectives The goal is to compare and validate the synthetic lipid models to biologically relevant cell types and to investigate how different nano-objects interact with representative lipid single and bilayers compared to human cells with and without therapeutic incorporation. Tasks and methodology Cellular uptake of fluorescence-labelled nano-complexes will be checked by [...]...
Apatite nanoparticles strongly improve red blood cell cryopreservation by mediating trehalose delivery via enhanced membrane permeation Biomaterials, 140, 138-149 (2017). Martin Stefanic, Kevin Ward, Harvey Tawfik, Ralf Seemann, Vladimir Baulin, Yachong Guo, Jean-Baptiste Fleury, Christophe Drouet Cryopreservation of red blood cells (RBC) is an important method for maintaining an inventory of rare RBC units and managing special transfusion circumstances. Currently, in a clinical setting, glycerol is used as cryoprotectant against freezing damage. After [...]...