To complement the exiting SoftComp 2023 Conference programme, this website enable participants to network on a digital space.
By registering to softmap as member of SoftComp, you will gain access to 2 groups and the ability to register to the Networking workshop sessions planned.
SofComp Network Groups
Two groups, many opportunities!
A group to get the latest updates from the conference on real time and one group to meet people with who socialise!
Do you want to talk about one of the presentations? Go to the main group!
Do you want to meet someone to visit Ancona? Go to the social network group!
You can also register for the 3 workshop sessions planned for the evenings here. By registering to at least one of the events, you will gain access to all the tools presented on the sessions including…
SoftComp Networking Workshop sessions: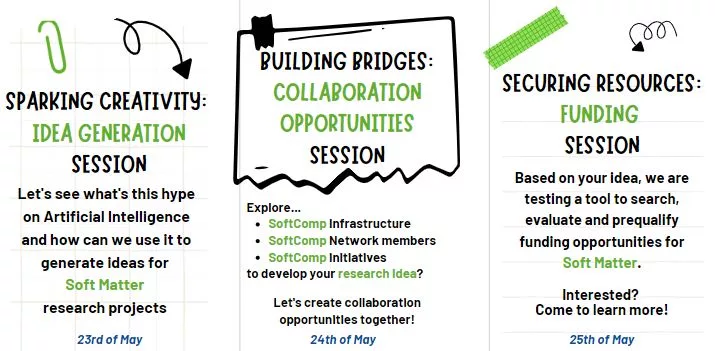 By registering to those sessions you get access to a specific session group which host tools for the session